Job Opportunities
Explore new opportunities at LaGuardia Airport.
Thank you for visiting our Job Opportunities site and for your interest in employment at LaGuardia Airport.
JOB SEEKERS – CAO PROVIDES FREE OF CHARGE:
Job search assistance and referral to prospective employers
Career counseling
Orientation for success in employment
Skills training opportunities
Internship/Apprenticeship opportunities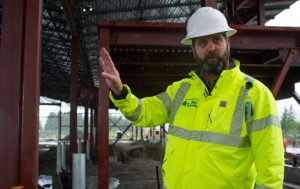 Inspects, services, troubleshoots, repairs, replaces, and overhauls all GSE and components including the following: truck chassis, body, and drive-train components on a variety of equipment. Responsible for electrical and hydraulic troubleshooting and repair, painting, bodywork, and other technical work. Practices safety-conscious and environmentally-conscious behaviors in all operational processes and procedures.
---