Since 2018, LGA Redevelopment and the Port Authority of NY & NJ have been creating monthly exhibits for installation in the Marine Air Terminal rotunda (Terminal A). The purpose of the program is to offer customers, on-airport employees, and members of the local community the opportunity to explore monthly-themed exhibits.
The goals of the program include:
Provide public displays of timely, artistic, and creatively presented information about national holidays and event observances, as well as those of particular interest to the local community.
Present the rich history of LaGuardia Airport and its relationship to the surrounding communities.
Honor the diversity unique to Queens by featuring local artists, musicians,
sports figures, and community leaders.
Support community interests, programs, activities, and accomplishments.
Compliment the design of the Marine Air Terminal which was declared an historic landmark in 1995 and contains the largest WPA mural ever painted entitled "Flight", completed by the artist James Brooks in 1940.
See below for an archive of past exhibits: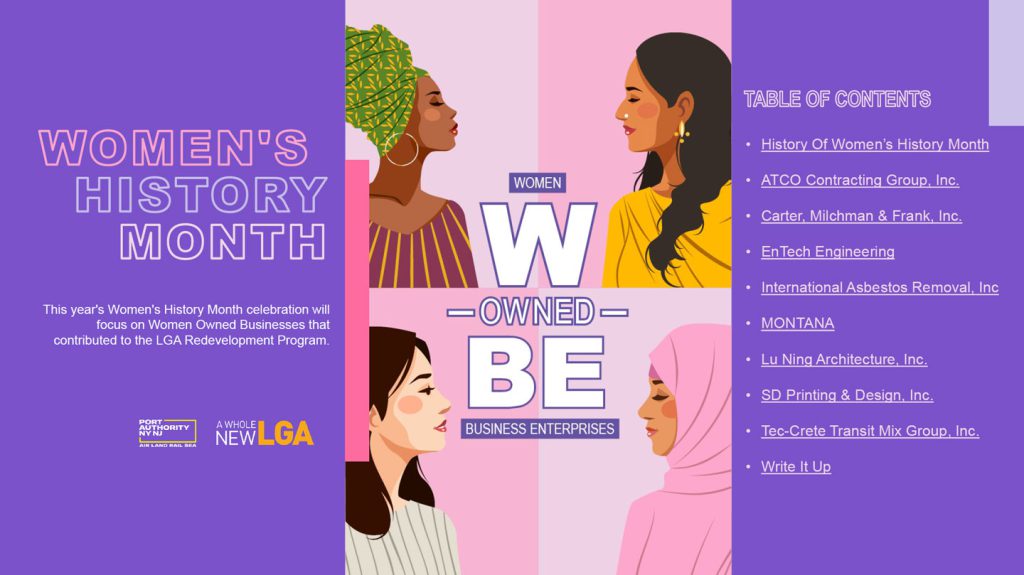 March 2023
Women's History Month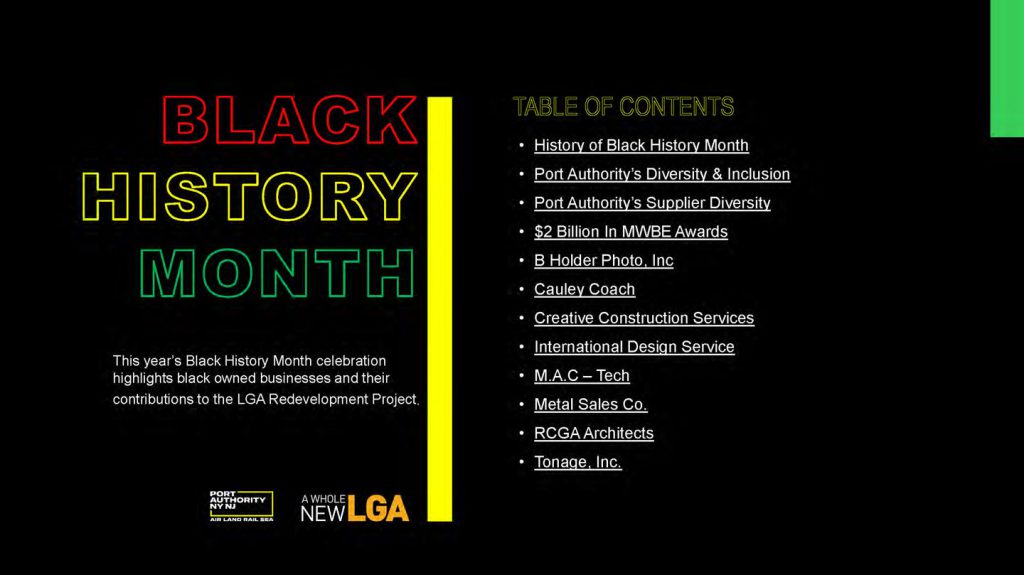 February 2023
Black History Month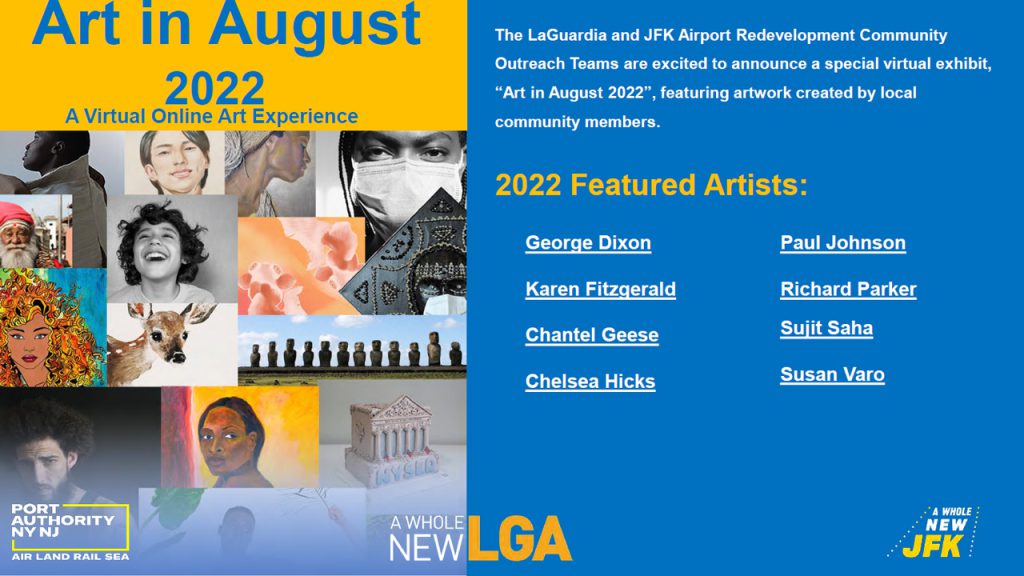 August 2022
Art In August 2022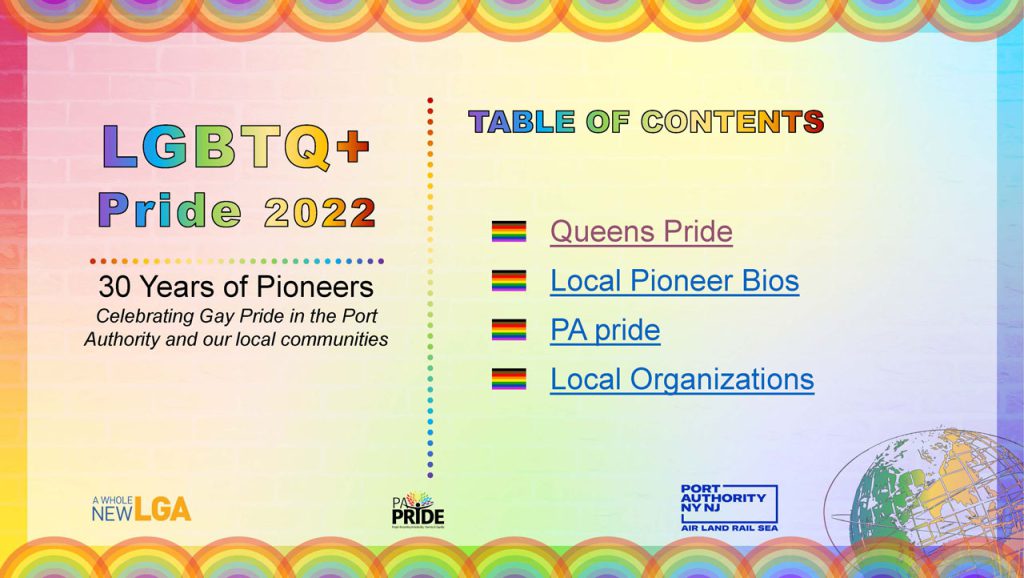 June 2022
Pride Month 2022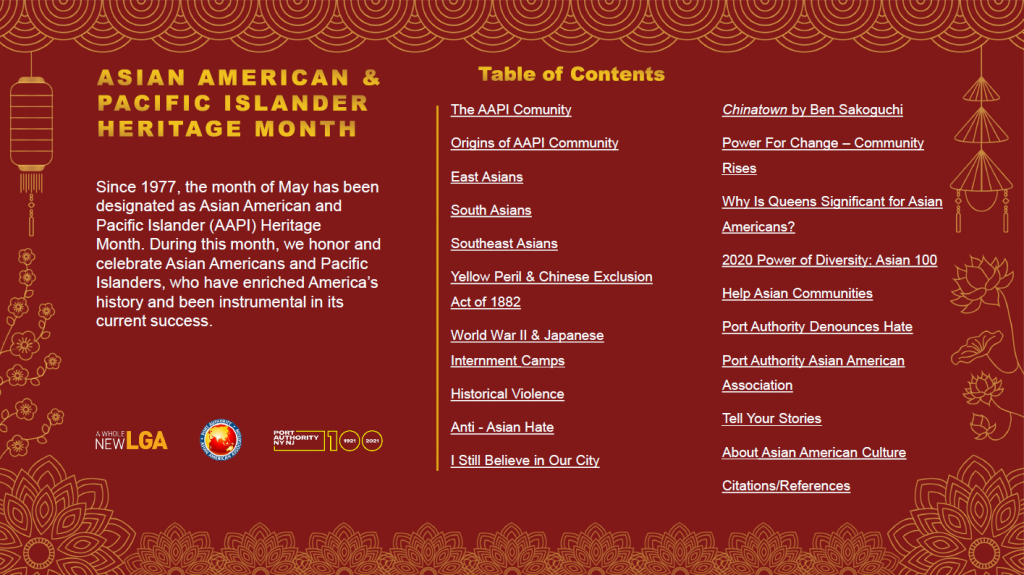 May 2021
AAPI Heritage Month 2021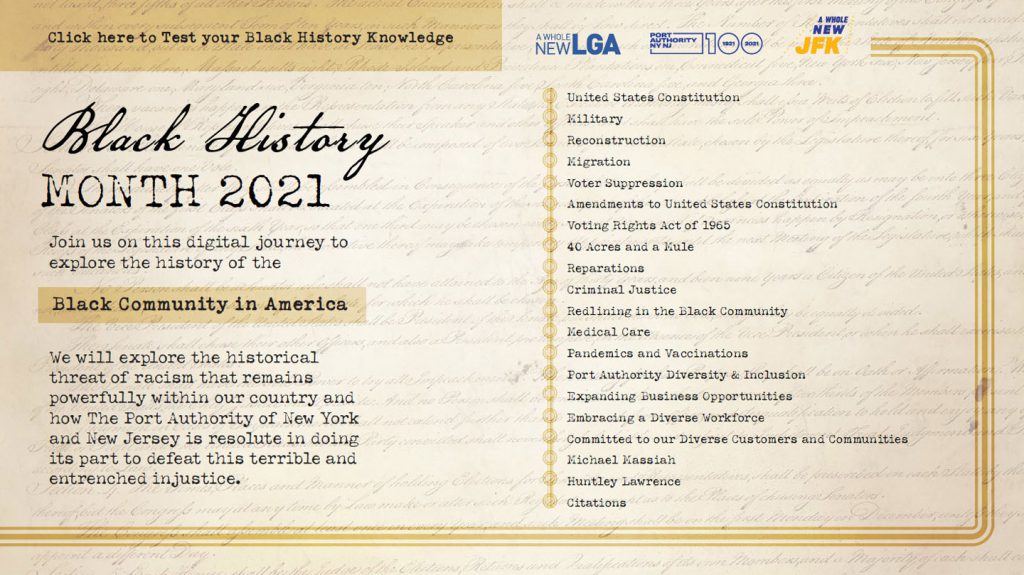 February 2021
Black History Month 2021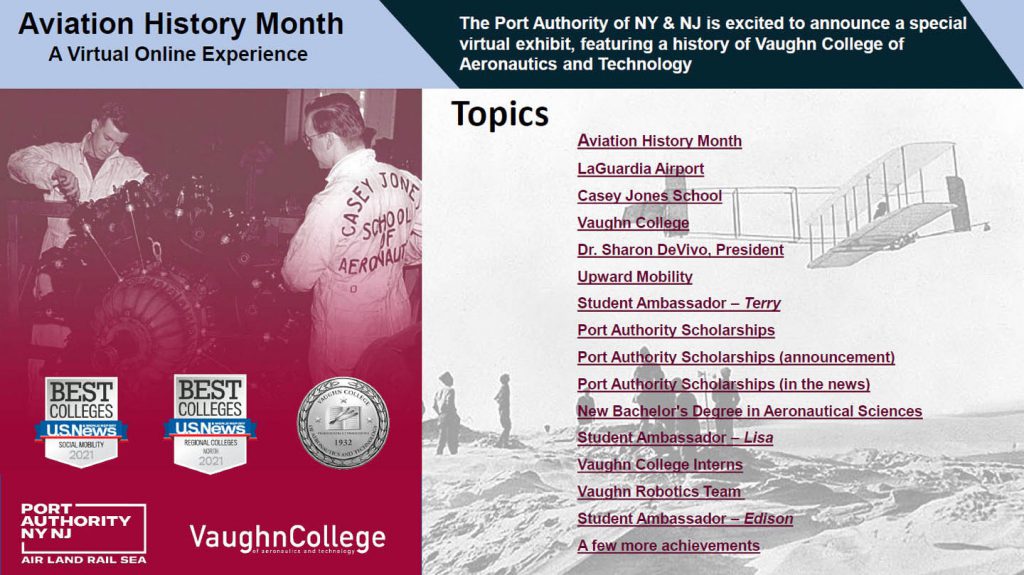 January 2021
Aviation History Month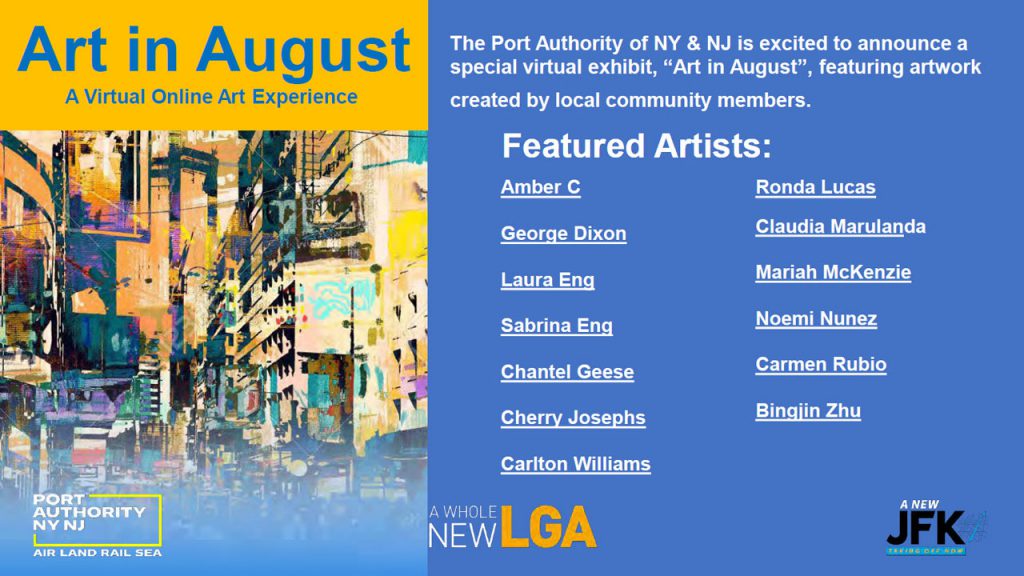 August 2020
Art In August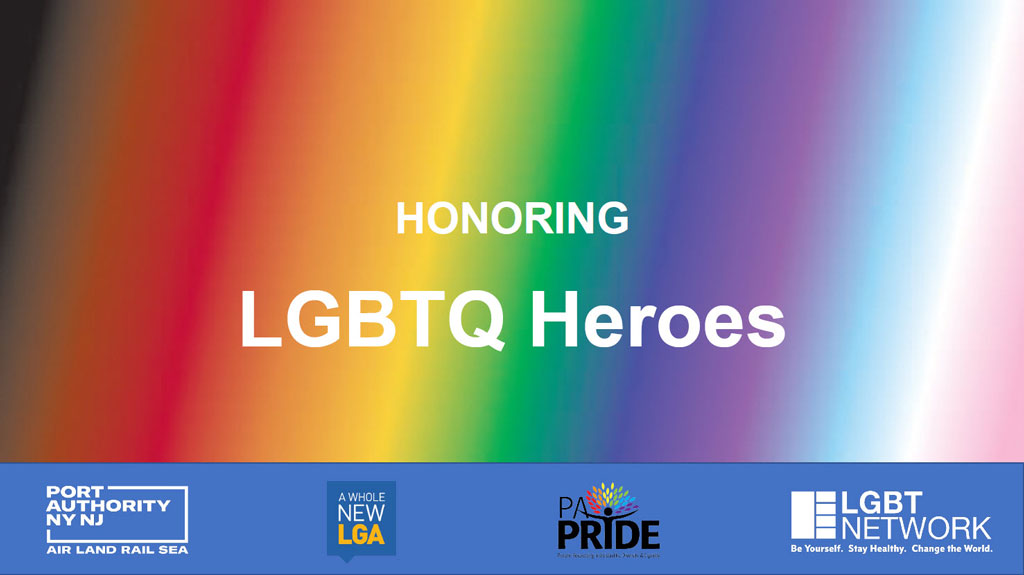 June 2020
Gay Pride Month